How to activate the toolkit ?
Before activation you should have received activation keys: "License ID" and "Activation Password" which will be required during activation process.
Open Third Party Add-on Activation Wizard from "Help>>Activate Add-ons.." menu from LabVIEW.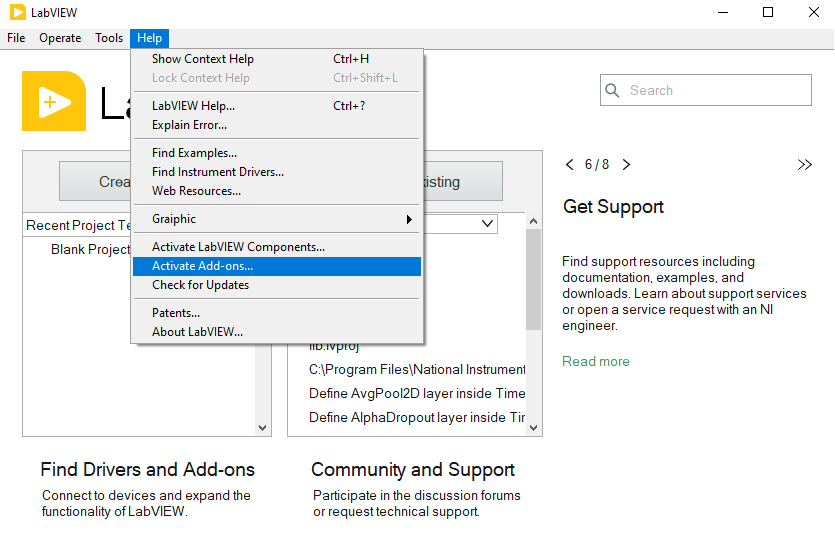 Select "HAIBAL Deep Learning Toolkit " from the product list and press "Activate >>" button.

Select "Automatically activate through an internet connection" and press "Next >>" button.​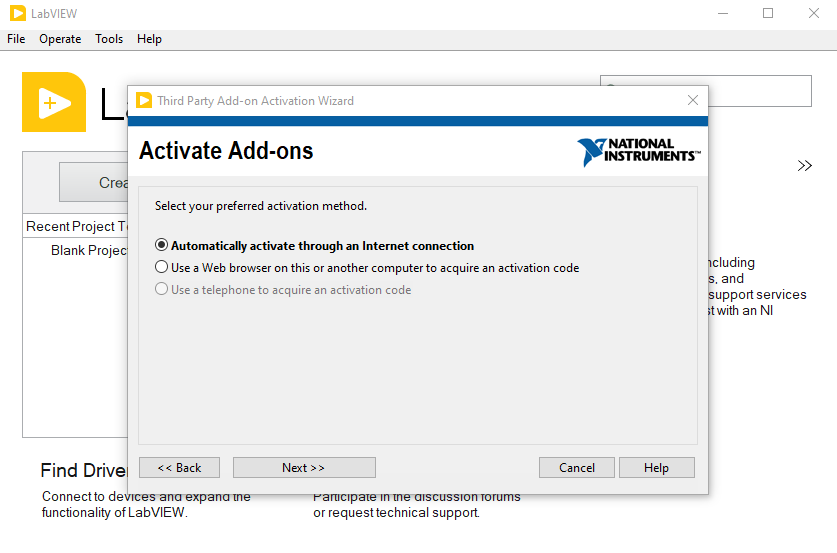 Provide the received License ID and Password in the correspoding fields and press "Activate >>" button.​
You should receive a message about sucessful activation.​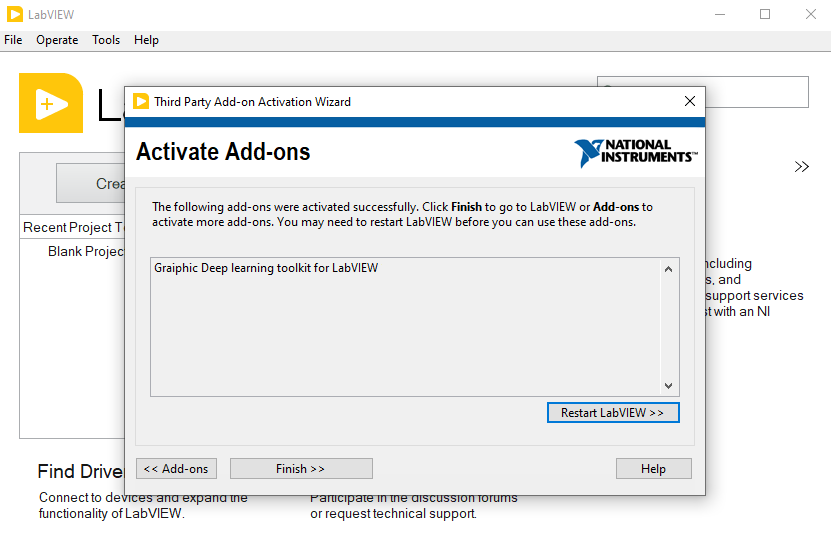 Press "Restart LabVIEW" button.